The biggest barrier to homeownership today is the mortgage down payment. But it doesn't have to be. According to the National Association of Realtors, 87% of first-time buyers think they need 10% or more down to buy a home.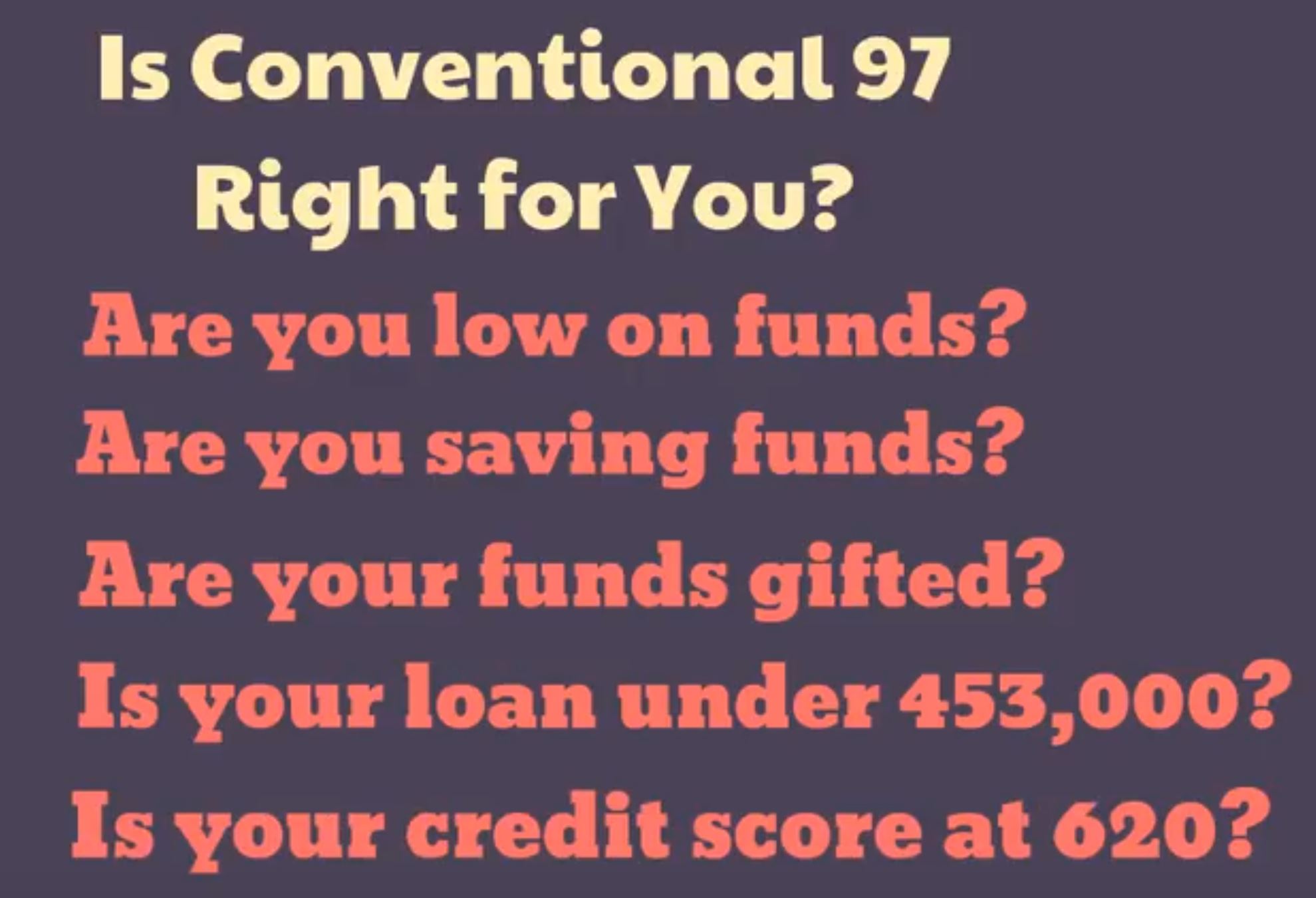 That's simply false. In fact, the average down payment for first-time buyers today is just 6%. And, a number of programs require no down payment at all.
A lower down payment may not be for everyone and of course, There are certainly benefits of making a down payment.
You carry a lower loan balance

You may avoid mortgage insurance

You have more loan options from which to choose

But there are also drawbacks to making a down payment, especially a large one.
It's a greater risk to you

You may not receive a better mortgage rate despite a large down payment

You deplete your cash buffer for emergencies
Making a down payment depends on many factors including level of savings and even long-term plans.
The Conventional 97 program is meant to help home buyers who might other qualify for a loan but lack the resources — or the desire — to make a five percent down payment or more.
The 97% LTV program launched in December 2014 is in high demand among today's home buyers. These features align well with the typical first time home buyers profile. For instance, most buyers today are looking for a one-unit home (as opposed to a duplex or triplex), or a condo that they plan to live in as their primary residence.
The Dream Key Team has several lenders to choose from, so please let us know how we can help with your dream of buying a home!